A Relaxing Experience
I have had 6 sessions of the Bowen technique with Lyn. Many things stand out in this new experience. Being in Lyn's home and massage room is a gift of relaxation in itself.

Bowen technique is what I want to mention as I had never experienced this kind of healing modality before. Bowen effects the energy channels and allows the body to heal itself. It is subtle and very therapeutic.

Exercises were also given to help facilitate the treatments, and they were very beneficial. I look forward to using Lyn's touch to keep the channels in my body unlocked and free flowing. Thank you so much!

- Laura

---

Thanks so much for the "chi bath" massage. The tenderness in my ribcage is 95% dissolved after this 1st treatment: What a relief!

- K.T.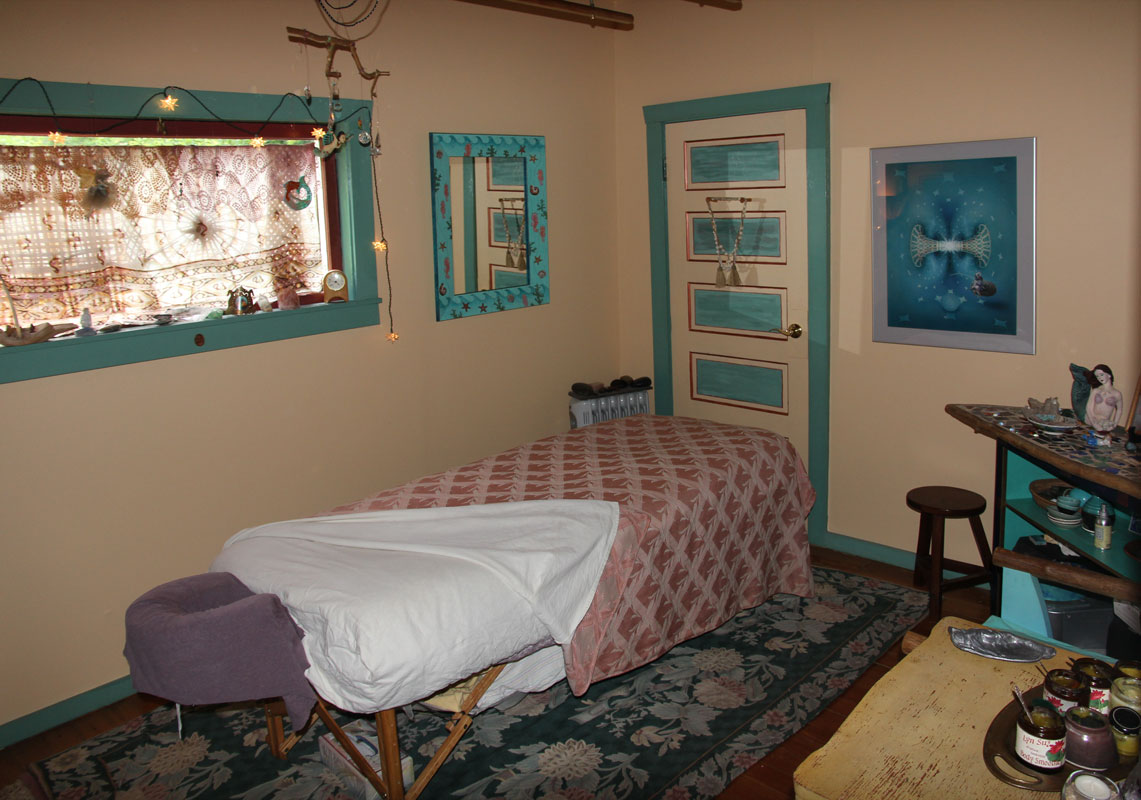 Give yourself the gift of relaxation. A massage is an excellent way to relax and get in touch with your body. With years of experience integrating many modalities of massage Lyn will listen to your needs and can intuitively respond.
The warm, inviting massage studio is set in a tranquil garden setting that encourages introspection and relaxation. Lyn uses a hand crafted massage cream using all natural ingredients including flowers from her own garden. There are a variety of scents to choose from.
Since 1995, Lyn Solander has provided quality massages for Vashon residents and guests. Lyn's nurturing massage style is eclectic having been trained in many massage modalities, including: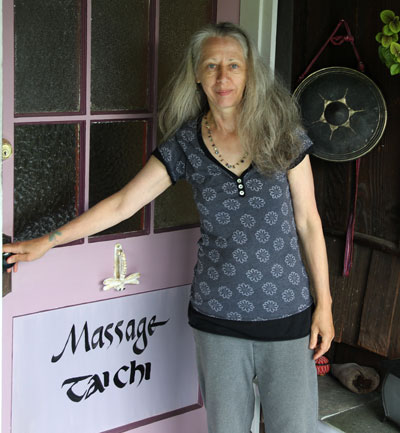 For a description of these modalities see this page.
To Make a Reservation
Contact info for Lyn is below. Call or email for reservations. Email is generally checked daily. Rates: 1 hour is $90, 1¼ hours is $110, and 1½ hour is $130. Checks or cash only; credit cards are not accepted.
Gift certificates and quantity discounts are available.
Vashon Massage • Contact Lyn • Vashon Tai Chi
Since 1995, a nurturing touch that intuitively responds to your needs
centered@VashonMassage.com • 206.463.5801
©2023 Lyn Solander, LMP • Site by VashonSoftware.com